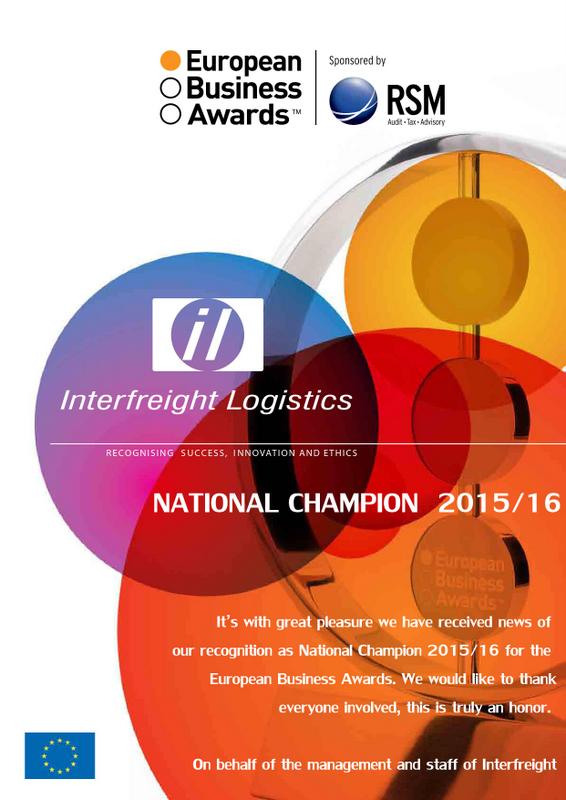 The European Business Awards task is to showcase innovative businesses on the continent by promoting success, innovation and ethics in the European business community.
The best in class, past winners are from a diverse range of industries and are congratulated by an audience comprising heads of state, leading industrialists, entrepreneurs, business leaders, media owners and academics from across 33 European nations.
Interfreight Logistics is proud to be nominated as National Champion for the 2015/16 EBA awards.